ADEBA'S UNIVERSE
The place where everything is possible: magic exists, polka dots float, colour ribbons tangle in trees, hearts beat on the tips of your toes, colours overlap, hang down, show up in unexpected places and glitter dances. Adeba is the magic touch to your everyday wardrobe.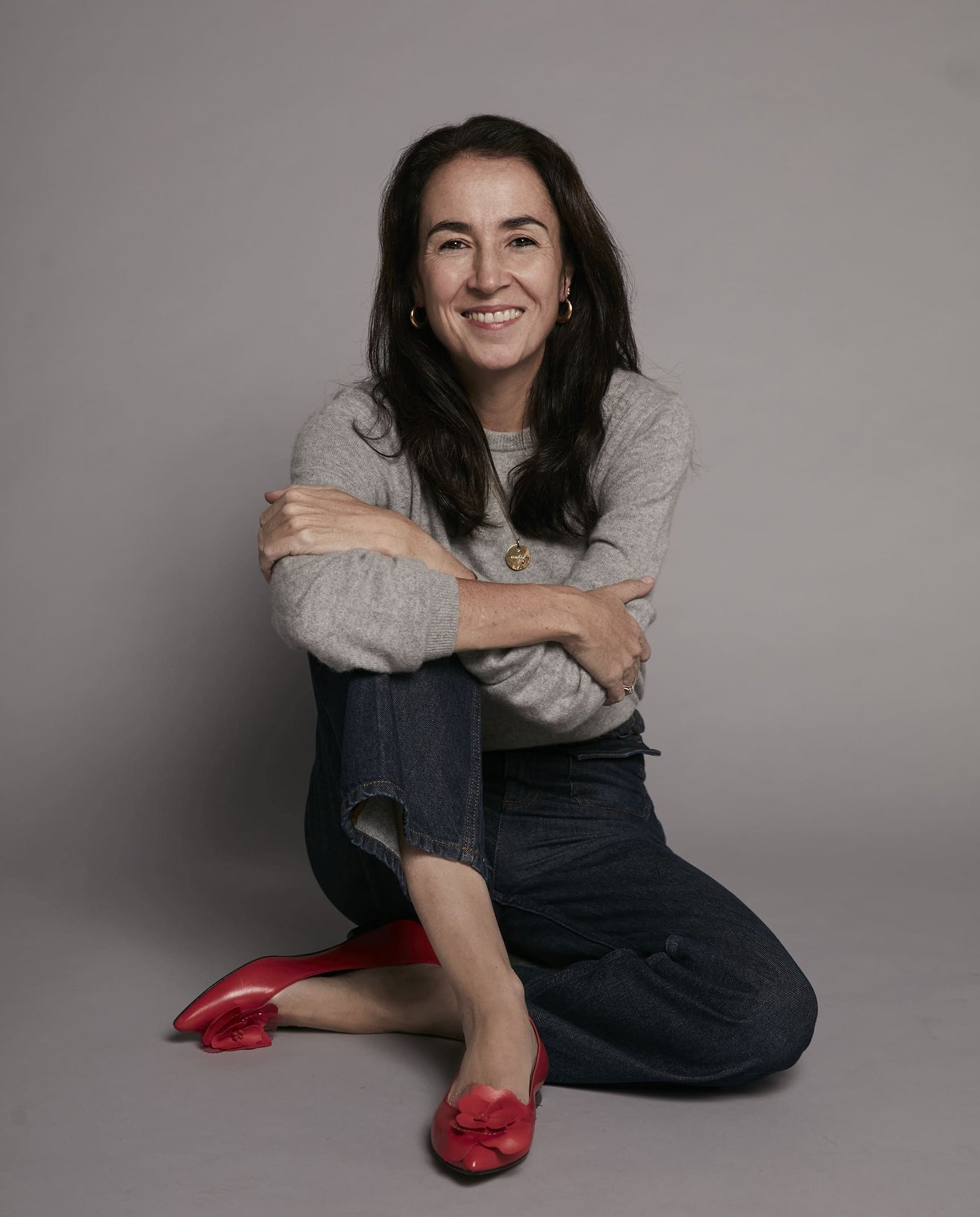 ABOUT US
Adeba is the result of years of imagining, fantasizing and playing with ribbons, pearls, colours, studs, prints, glitter, cartoons, hearts and all the unique textures that Isabel has found along her way. Both her work as a stylist and fashion director in various magazines and her experience as the co-founder and designer of Otto et moi and Miss Bubblekiss, have enriched her carer for more than 20 years.
She has brought all her experience to Adeba, a space where she can express her unlimited creativity through her ballerinas. (Picture: Isabel Moralejo, Creative Director of Adeba)
A journey from DEVA to DEBA...
"The road that connects Deva (Ourense, Spain), my father's favourite river, where he used to fish; and Deba (Guipúzkoa, Spain), the town where my mother used to spend her summers, is a journey that I made countless times when I was a child. These places left a mark on my childhood. There, I found images, all the magic, fantasy and colours that I capture nowadays in my designs." (Isabel Moralejo, Creative Director of Adeba)
OUR COMMITMENT
At Adeba, we take immense pride in our Spanish heritage, and it is reflected in every aspect of our
products. From the carefully sourced materials to the skilled craftsmanship, we are committed to
delivering the very best to our customers.
Our shoes are made in Elche, where we meticulously craft each product with attention to detail and
quality. We believe that the beauty of a handmade product is not just in the final result, but in the process
of creation itself. By supporting local artisans and suppliers, we are not only preserving traditional
craftwork, but also contributing to the growth of our community.

But it's not just about creating beautiful products. At Adeba, we are committed to making a positive
impact on the environment. That's why all our shoe leathers are certified by the Leather Working Group,
ensuring that our production processes meet the highest environmental standards.

We believe that our commitment to craftsmanship, quality, and sustainability makes our products truly
special. We invite you to experience the difference and join us in supporting local businesses and
preserving our rich heritage.